Southport Escape 2023
ENTERTAINMENT
Southport is one of best destinations, our dancers just love it! Come and join José Miguel Belloque Vane along with Peter & Alison Metelnick and Daniel Whittaker in a fun filled line dance weekend.
THE HOTEL
The Prince of Wales hotel is located at the centre of Southport, providing you with quick access to the vibrant Lord Street, with its many shops and restaurants. There are 155 rooms in this hotel, all of which offer en-suite bathrooms and WiFi. If you're looking for a place to stay in Southport with modern features and a historic atmosphere, the Prince of Wales hotel is the right choice for you!
SOUTHPORT
The city is often overlooked because it's not as popular as other nearby cities, but the town is known for being a coastal town that has easy access to the sea. It's home to a variety of historical places, including The Southport Lighthouse and Museum, which was built in 1876.
The city also features many family-friendly activities that are perfect for enjoying time with your loved ones this summer break. Whether you are looking for ways to spend time with your kids or have an interest in history, there are plenty of things to do in Southport!.
THIS WEEKEND IS SUITABLE FOR 
Improvers and Intermediate dancers
---
Please note: When you book this dance holiday you pay a deposit of £35.00 per person and the full balance will be due 12 weeks before the dance holiday. All deposits are non refundable.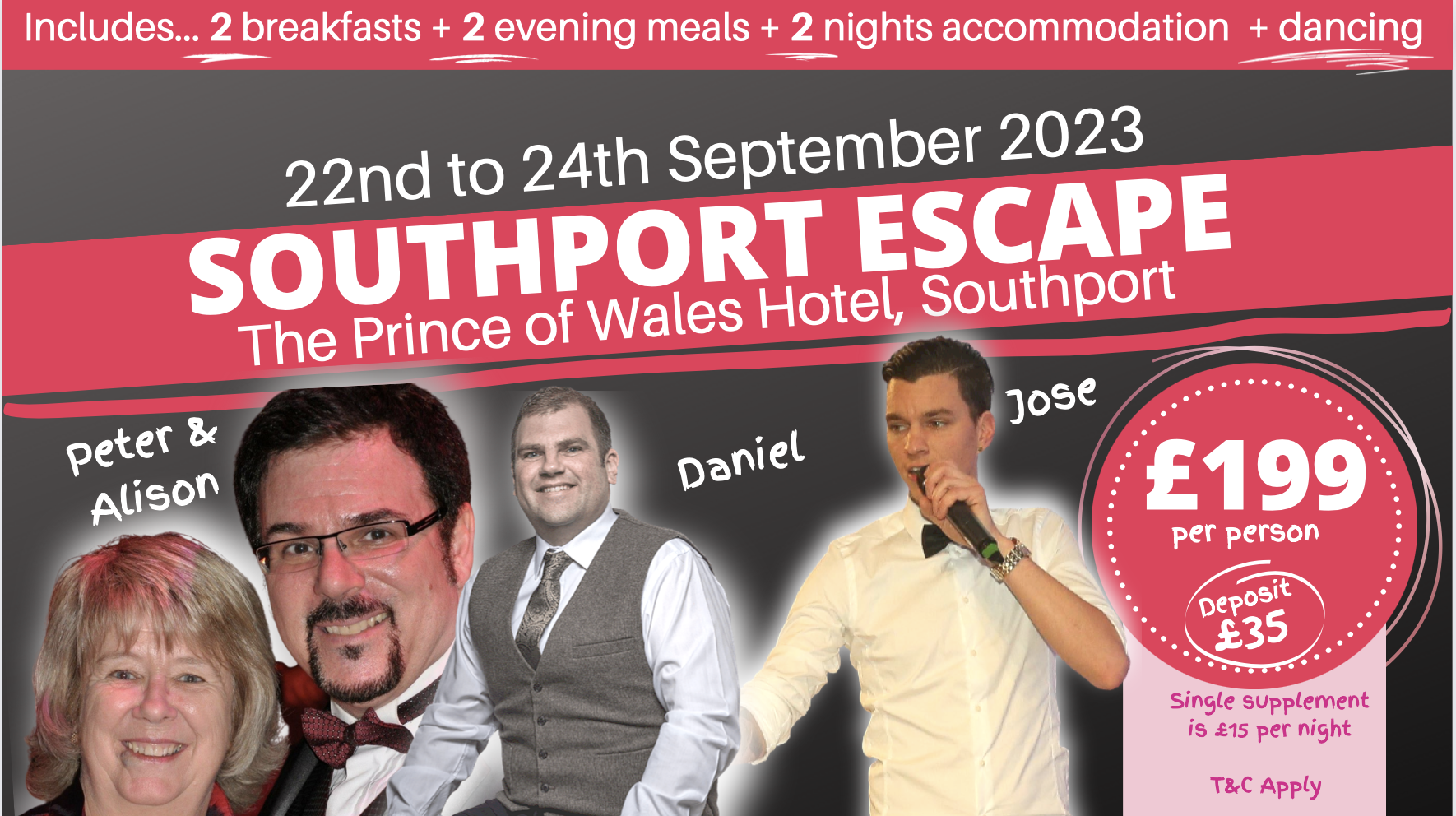 Send this to a friend
Southport Escape 2023